Emsculpt Neo® in Sacramento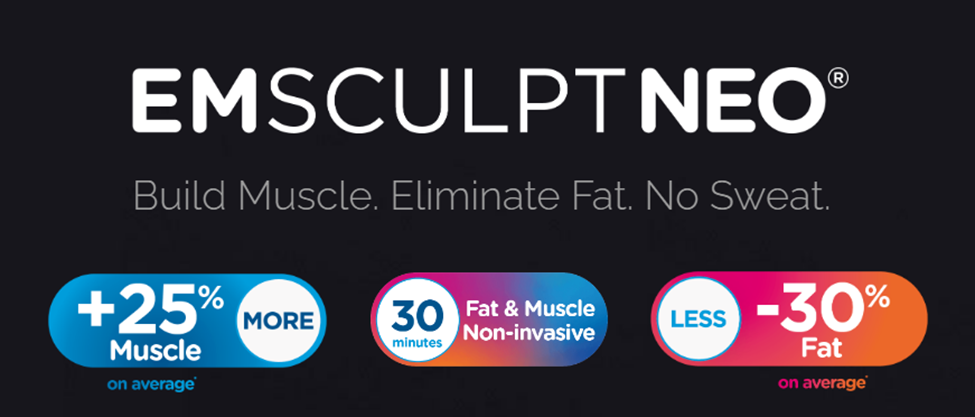 Ready for a more toned chiseled physique without sweating at the gym. Welcome to the Emsculpt Neo®.
Emsculpt Neo® uses both radio frequency and HIFEM (High-intensity focused electromagnetic energy) to trigger supramaximal contractions (the kind that are humanly impossible to achieve by voluntary muscle contractions). It works to implode fat cells while simultaneously building muscle fibers.
The end result is fat reduction and muscle growth!
Best of all, Emsculpt Neo® can treat patients up to BMI of 35!!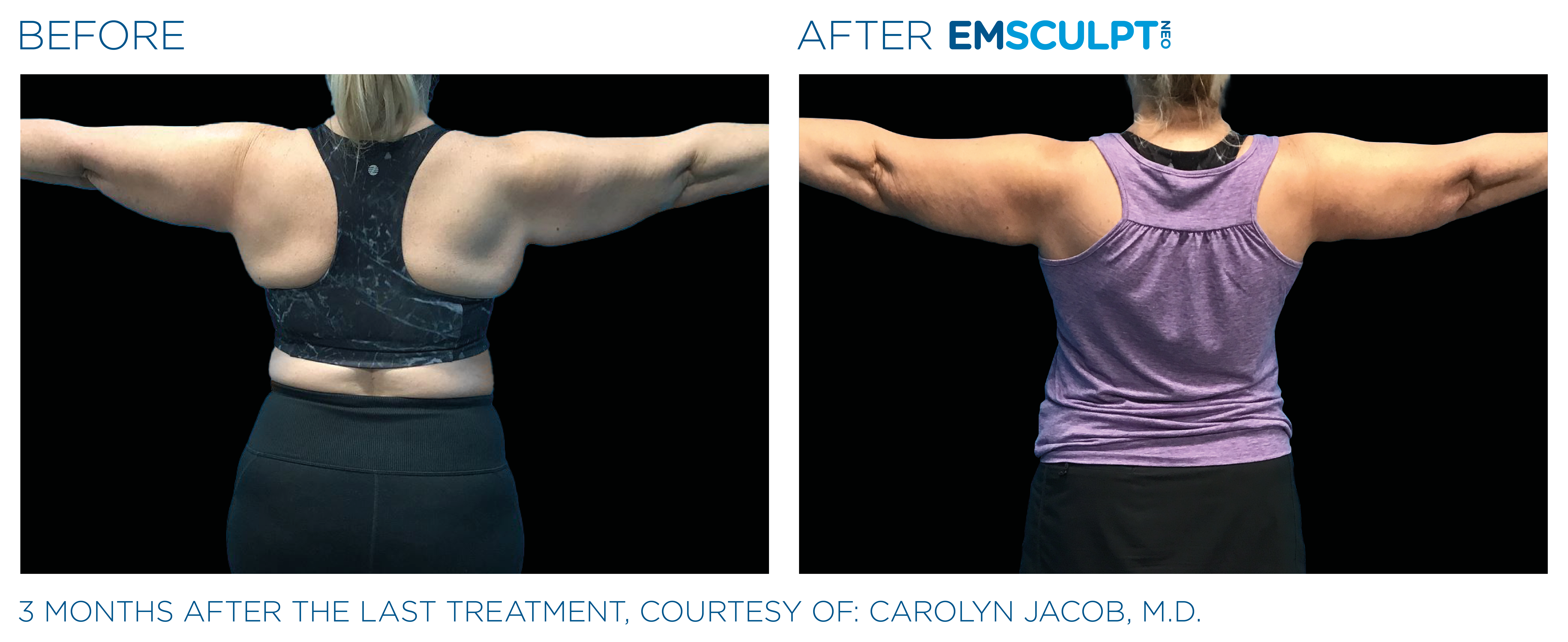 Summary of Average Emsculpt
®
results
after one cycle of treatment:
19% reduction of fat

4 cm (~1.5 inches) loss in waistline circumference

16% increase in muscle mass

11% reduction in abdominal muscle separation (called diastasis recti)

5x increase in fat metabolism

80% patients with visible lifting effect of buttocks

96% patient satisfaction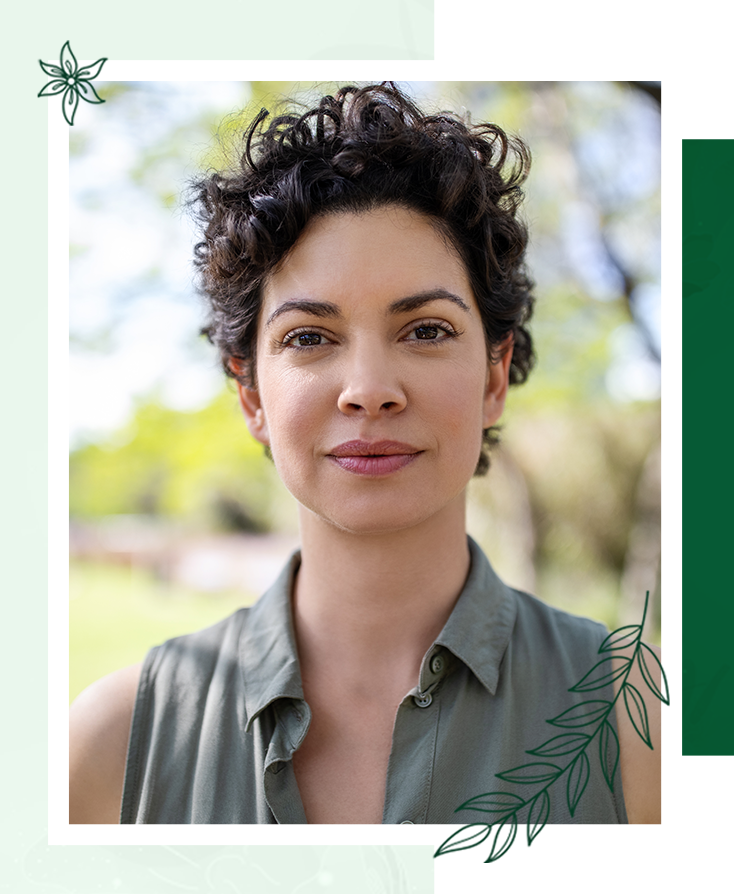 Benefits of Emsculpt
®
No chemicals

No anesthesia

No incisions

No exercise

No pain

No downtime

Can be applied over the abdomen, buttocks, thighs, arms & calves
Emsculpt Neo® is the first and only non-invasive body shaping procedure that provides simultaneous fat elimination and muscle building in a combined 30-min session. You get two therapies in a single treatment.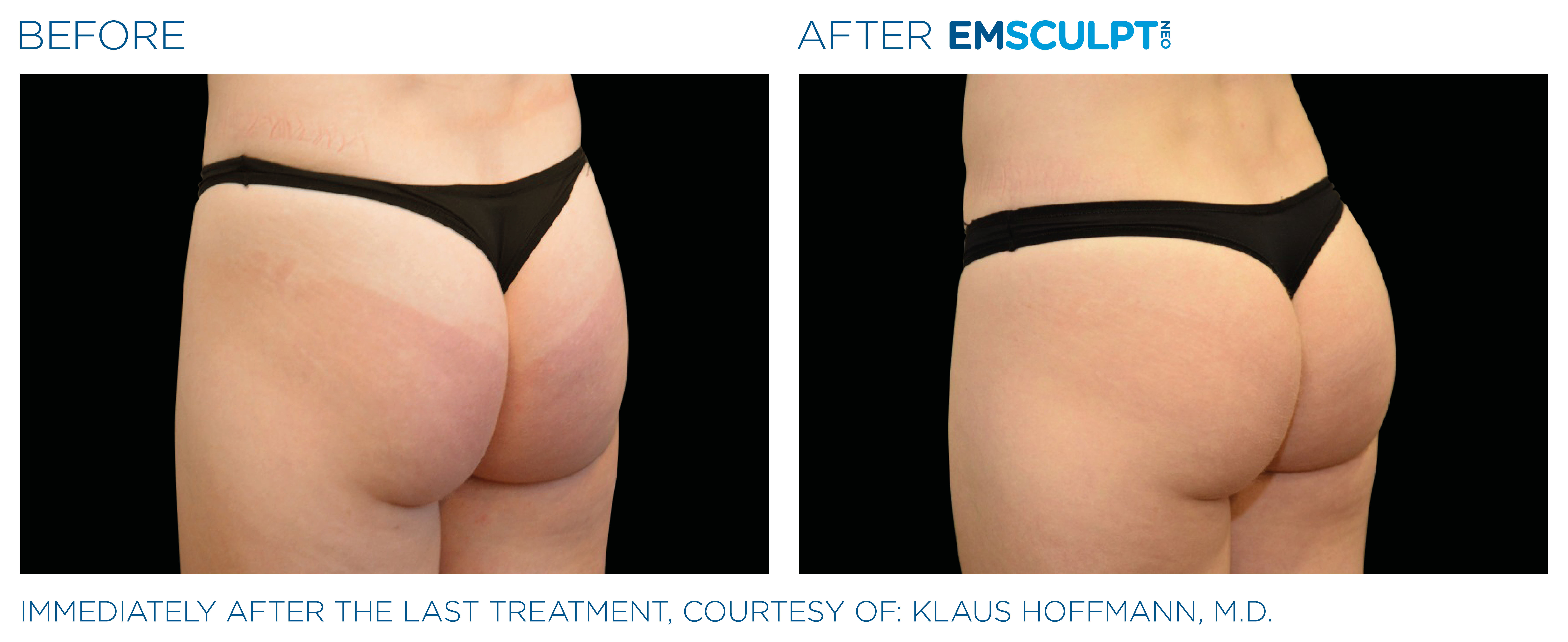 Get Started on a better you