Sacramento Fotona Laser Treatments
Laser Services to Help You Feel More Beautiful than Ever
What comes to mind when you think of cosmetic laser services? If you are seeking laser treatments to smooth your skin, diminish the appearance of scars or stretch marks, or you'd like to reduce or restore your hair, those services and many more are available at Natomas Laser & Aesthetics with the Fotona laser.
Our team customizes each patient's treatment depending on their concerns when working on facial or body tissues our patients are looking to treat. Fotona laser services address a variety of cosmetic issues, from skin resurfacing to body sculpting. These treatments are noninvasive, nonsurgical, and have minimal associated downtime, if any.
Fotona Laser Services We Offer
We offer the following treatments with Fotona lasers:
Tightsculpting®
This fat reduction body contouring procedure helps patients who want to target and destroy stubborn fatty deposits that haven't responded to diet or exercise. It's different from other forms of body contouring that rely on freezing fat cells, because it addresses skin tightening differently by heating the fat cells to destroy them, which is more comfortable and provides quicker, longer-lasting results.
Fotona4D®
This highly advanced laser device provides astonishing facelift results without the need to go under the knife for a surgical facelift. It involves skin tightening, resurfacing, and adding facial volume, all which lead to a more youthful look. No anesthesia or numbing is needed and no downtime is associated with this procedure. Results are often dramatic and last up to 6 months.
Scar revision
Lasers are able to effectively treat many types of concerns associated with unsightly scars through the medical power of light. This well-tolerated treatment is highly effective in addressing the cosmetic appearance of scar tissue and resolves complex factors with the scar's feeding system. Laser scar-revision treatments are minimally invasive with fast recovery times. For acne scars, Er:YAG skin resurfacing is used for gentle ablation of scar tissue and activation of collagen remodeling. For hypertrophic scars, Nd:YAG wavelengths show further improvement in the aesthetic appearance and overall tissue quality of a scar.
With Fotona's dual-wavelength scar revision therapy, both nonablative Nd:YAG and fractional-ablative Er:YAG wavelengths are combined as part of a single scar treatment regimen with immediate visible results that surpass traditional laser based and conventional scar treatment techniques.
Laser podiatry
The Fotona laser provides quick, effective treatments to address toenail problems, particularly fungal infections (medically known as onychomycosis). Patients have quick recovery times thanks to this safe, effective method that kills parasitic fungi that infect the toenails. Laser Podiatry can be used for:
Onychomycosis:

Fast and effective ClearSteps™ treatment for onychomycosis which safely kills parasitic fungi which have infected a patient's nails. There is no topical chemicals or oral medications needs and no side effects from the treatment.

Warts: Treatments for a wide range of warts and verrucau using Fotona's Er:YAG and Nd:YAG lasers. With Er:YAG we can get extremely precise ablation of warts and deep and selective Nd:YAG absorption induces coagulation of blood vessels feeding the wart, causing subsequent necrosis (penetrates even through calloused tissue). The antibacterial effects promote faster healing and reduce the possibility of recurrence. There is no need to remove any extra tissue, no need for anetheisa and no special post-procedure skin care necessary.

Leg Veins: Fotona's Nd:YAG laser treats all types of unsightly veins and vascular lesions and is suitable for all skin types. The deep laser penetration and selective absorption in hemaglobin targets even the deepest and largest unsightly veins with minimal patient discomfort.

Corns and Calluses: Fotona Er:YAG tissue ablation is efficacious and safe and suitable for all skin types. The laser is extremely precise, ablating only the callus, while leaving the surrounding tissue untouched. It clears all callus tissue that helps prevent recurrence all with faster healing, no scaring and no post-treatment pain.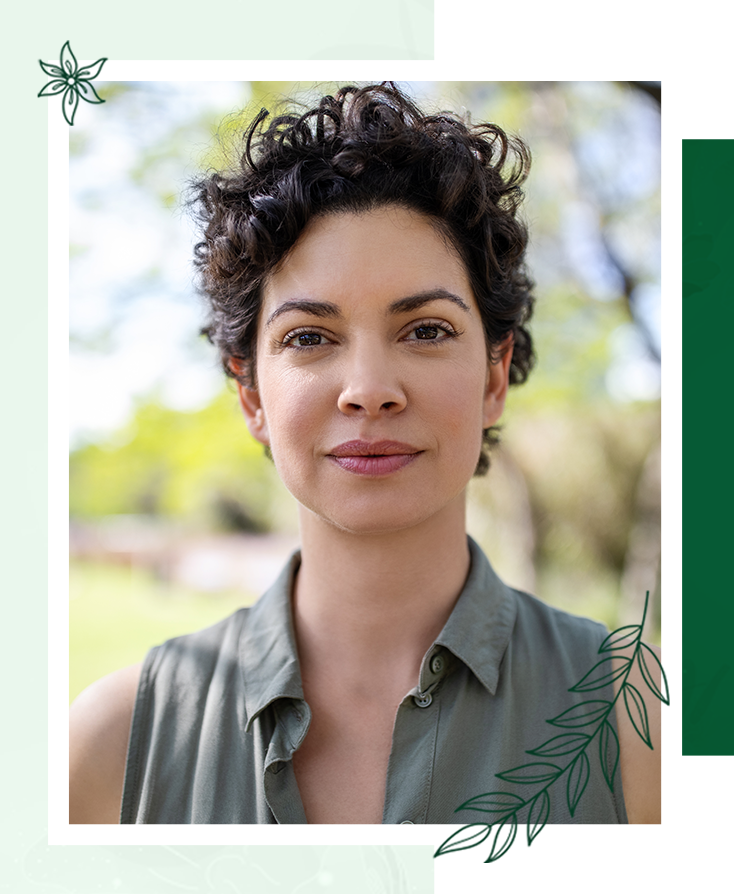 NightLase®
Fotona's NightLase® therapy is a non-invasive laser treatment for increasing the quality of a patient's sleep by reducing the effects of sleep apnea and decreasing the amplitute of snoring. This is done by means of a gentle, laser-induced tightening effect caused by the contraction of collagen in the oral mucosa tissue.
This procedure is a simple two step process. Step 1 is preconditioning where the laser preheats the tissue and step 2 is tissue strengthening where the laser light strengthens the tissue. A full course of NightLase® consists of three separate treatment sessions over a six week period and the final results have been shown to last up to a year.
Permanent hair reduction
Long-term hair reduction can be costly, but Fotona laser treatment is the most cost-effective solution, especially for easy treatment of large areas of the body that have unwanted hair. Fotona's high-performance Nd:YAG laser systems with FRAC3® technology provides safe and effective hair reduction that effectively targets hair follicles with a combination of selective and homogenous photothermolysis. This laser is safe to use on all skin types and effectively targets treatment areas while leaving surrounding tissues unaffected. The success of hair reduction treatments depends on a patient's skin and hair type but most patient's can expect a significant reduction in unwanted hair and any future hair growth will usually be thinner and lighter. Post treatment is not required and follicles treated in the anagen phase should fall out in around 2-3 weeks. The treatment schedule will depend on each individual's hair growth cycle.
Pigmented lesions
Remove your benign pigmented lesions with this safe, effective, and minimally invasive laser treatment that can break apart pigments without ablating the skin. It can even safely remove complex, multicolored tattoos, moles, and keratoses.
Skin resurfacing
Skin rejuvenation is possible with Fotona's TwinLight® Fractional Rejuvenation method that targets skin imperfections and doesn't harm any surrounding skin. This treatment is particularly good at diminishing the appearance of fine lines and wrinkles with accuracy and precision.
SmoothEye®
Tighten your "crow's feet," or wrinkles in the periocular area, with this noninvasive laser treatment that gives immediate results and helps you look more alert and rejuvenated. It works by stimulating collagen remodeling and significantly tightens loose or aging eyelid skin and there's little to no associate downtime.
Vascular lesions
Remove many types of vascular lesions with dramatic results through a minimally invasive procedure that provides lasting results. This treatment may be useful if you have conditions like hemangiomas, vascular malformations such as port-wine stains, telangiectasias, venous lakes, and angiomas.
LipLase®
Are you interested in fuller lips without the need to have lip injections? Rather than using artificial substances, this laser technique works by helping you develop more collagen in your lips and achieve better fullness, volume, and balance through this safe, effective procedure.
Would you like to book a consultation for Fotona laser services in Sacramento with our team at Natomas Laser & Aesthetics? Simply get in touch by calling (916) 884-6601 now.
Get Started on a better you